Startup Academy Online
Build your dream Business
Join our course to access proven startup development insights from the industry's top experts
WHY JOIN Startup Academy?
Know your
next steps
Our sessions aim at bringing you actionable knowledge — you will be clear on what to do next and how to work with our shared resources
Learn from
industry leaders
At our consultancy, Pipette & Chart, we focus on early-stage companies and founders who build startups for the first time
Be engaged with
real-life experience
You won't get bored with our lectures — your instructors work as executives daily and they have tons of exciting stories to share
AFTER THE COURSE YOU WILL KNOW:
What steps to take, how and in what order to reach your first important milestones
How to validate your idea, develop and test MVPs and eventually find a product/market fit
How to define your fundraising needs and know how to pursue different fundraising options
How to find co-founders, keep your business well organised and ready for growth
Reviews of our previous courses participants
Very big THANKS for your time and shared experience. These lessons brought me important understanding of how business works. I am looking forward to apply acquired knowledge as soon as possible.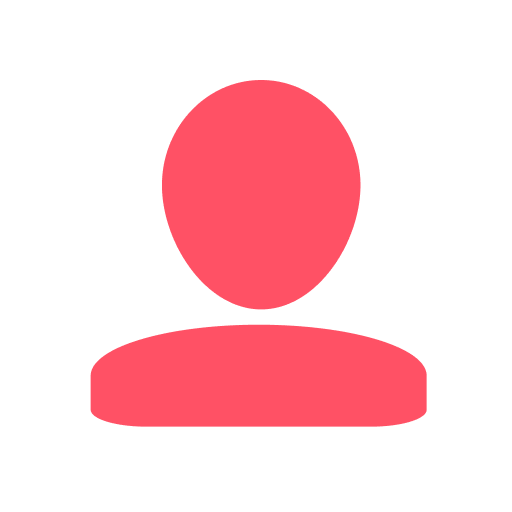 Vlado Erdman
on "Intro to VC"
The workshop was well-structured, informative and delivered in a captivating manner! The topic is closely tied to our daily agenda and the employees appreciated the theory being accompanied by so many practical examples and case studies.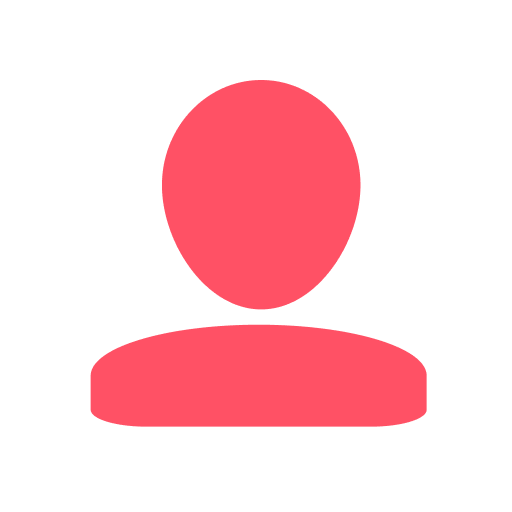 Zaneta Hanzalova
on "IP: Demystifying the ultimate competitivenes hack"
My purpose of participation was completely satisfied, the content was delivered in a very clear and precise manner.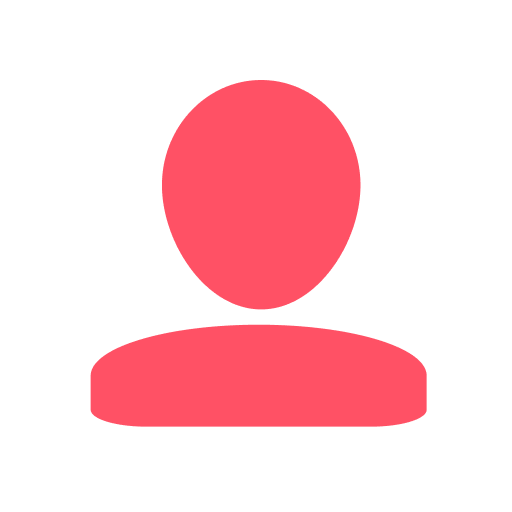 Aída Rendón Amelio
on "Intro to VC"
Let us take you closer to your dream startup in the following sessions
1
Finding The right Startup Idea
22 November
Tuesday 18:00 CEST
2
From Idea To MVP
24 November
Thursday 18:00 CEST
3
Marketing for Early Traction
29 November
Tuesday 18:00 CEST
4
Developing and Executing Your Roadmap
01 December
Tuesday 18:00 CEST
5
Preparing For Fundraising
06 December
Tuesday 18:00 CEST
6
The Fundraising Process
07 December
Wednesday 18:00 CEST
7
Founder's Agenda & Smooth Management
13 December
Tuesday 18:00 CEST
8
Finding A Co-Founder & Advisory Board
14 December
Wednesday 18:00 CEST
Our team provided EXECUTIVE support to more than 30 startups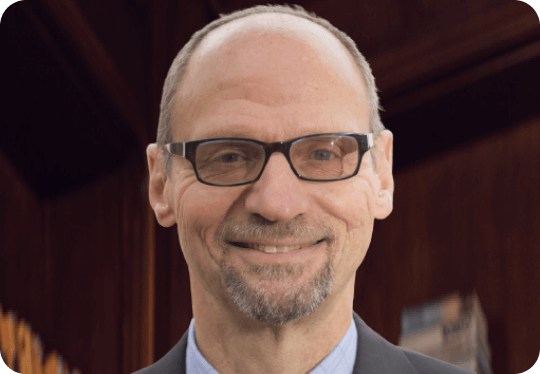 Read More
Saul Orbach is a highly accomplished Venture Capitalist, Serial Entrepreneur, C-Suite Officer and Executive, Consultant, Lecturer, Thought Leader, Board Member, and Advisor, with 33 years of extensive experience building and exiting startup and growth companies, as well as turning around failing companies. Saul is the founder of the Elul Fund, a venture fund that invests in global market opportunities.
Prior to that, he worked as a Venture Partner at Starta Capital, a technology agnostic, geography specific investor in Eastern European technology startups. Saul shares his industry experience and knowledge as a Senior Adjunct Lecturer in the Technion, Hebrew University, and the Tel Aviv University MBA programs and is a popular speaker and guest lecturer at conferences, universities and other events, as well as a sought after high level advisor.
Co-Founder & Managing Partner at Pipette & Chart
Read More
Liliana is an entrepreneur and a lead advisor in the field of emerging technologies and early-stage startups. She spent seven years leading and supervising deep tech businesses with international recognition.
For the past four years, she has been active in mentoring and coaching founders of pre-seed and seed-stage startups, as well as working in consulting roles to important ecosystem stakeholders.
She's a promoter of smart generalism, i.e. building early stage startups with engaged and multiskilled problem-solvers. This ultimately led to founding Pipette & Chart which has been delivering generalist power to founders all over the world since 2019.
Co-Founder & Managing Partner at Pipette & Chart
Read More
Vladimir is an entrepreneur with a scientific background. He started his career as a researcher working with nanostructures and polymers, and then went on to broaden his scientific management and productization skills through roles in disruptive product development programs in biotech and advanced materials.
At Pipette & Chart, his roles centres around connecting product, business and science, typically helping founders in aligning their business and fundraising strategies with product development, from proof-of-concept to product launch. This covers many activities such as R&D planning, strategy development, data analysis fundraising documentation, investor relations and project management.
What do clients appreciate about Vladimir? He knows how to make complicated things easy.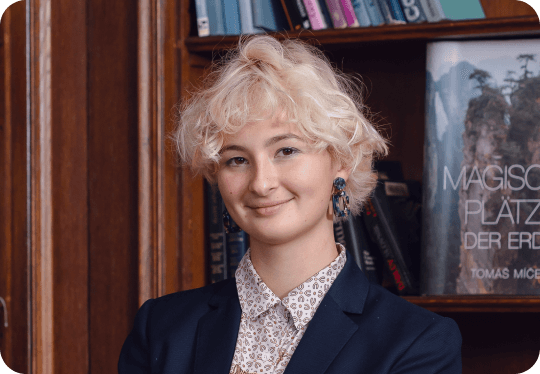 Marketing Strategist & Co-Owner at Pipette & Chart
Read More
Maria is a passionate marketing strategist with experience in design and execution of marketing solutions for both early- and late-stage innovative companies. During the recent years, she has been working as an Interim CMO for more than 10 startups, which brought her a great knowledge of the industry.
At Pipette & Chart, we start working deeply analyzing the company's solution, clients, business goals and vision. We value customers feedback and data-proven tactics, which allow Masha to create rockstar campaigns even for complex deep-tech businesses. She has her own unique approach built upon organic tactics and overall she is a big believer in sustainable marketing practices. Masha's team can help you design and execute comprehensive marketing and communication strategies, establish brands, and build value around your inventions.
Start investing in your business
4 weeks & 8 lectures
€359
All the critical startup development know-how wrapped in online sessions packed with expertise, procedures, and principles we have gained leading dozens of successful projects
8 online sessions + recordings
Blueprints, workbooks, templates, lists, databases and other ready-to-use materials included
Access to direct online support
Real-life experience and examples from fellow founders
Bonus materials
You will receive video materials, presentations, and excel files you can use for your business during the course!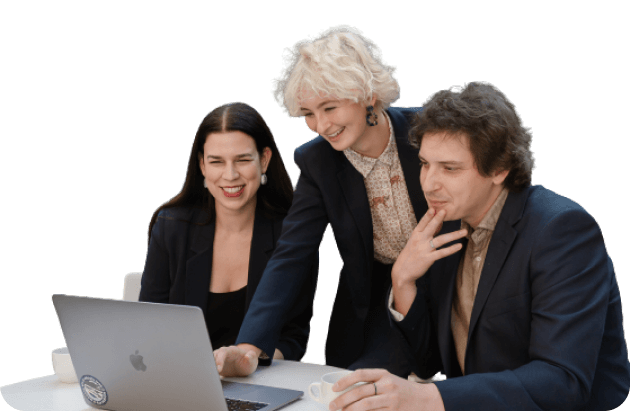 Taking new startups to € 10 M+ valuations without external capital
More than €2,125,000 non-dilutive funding for clients secured in 6 month.
300% return on investment from launched campaigns
Who should attend the Startup Development Academy ?
The syllabus will benefit first-time founders of pre-seed /early seed startups, entrepreneurship students and everyone who's looking for a comprehensive startup development playbook. Incubation managers and technology transfer experts are also welcome as spin-offs and scientific startups are also considered in each topic.
How does this format differ from other free and paid content on the internet ?
The Startup Development Academy is an interactive learning experience merging training, consulting insights and efficient problem-solving in each topic. You can accelerate your project with us while attending our regular sessions and focused 1:1s, which are part of the premium program. Due to the limited cohort capacity, the lecturers will be able to attend to your questions as well as address specifics of your projects.
What if I can't attend the live session(s) ?
Participating live allows for a better experience as you can interact with your lecturers and peers. However, after every session, a full recording will be sent to your email address and our coordinator will be ready to help you have your questions answered by the lecturer.